ABOUT THE PROJECT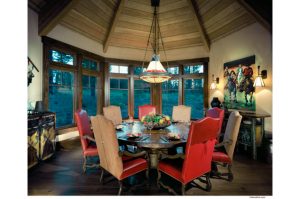 I was lucky enough to be contracted by a third party for this project.  He asked me, on behalf of Gay Bentley, to turn something slightly outdated into a modern and simple website that reflects her creative eye.
I was given complete creative freedom (heck yas!).  And although I could have gone extravagant, I decided to stay along the lines of her old site, as she enjoyed the simplicity of it.  While clean and elegant, there are also a few gold nuggets for an attention-to small-details feel.  (The hamburger menu opens like a door!)
At first I was hired to make minor changes in content and images, but I quickly learned she was using an outdated PHP on a very inconvenient platform. So we started from scratch.
THE PROCESS
1. Planning and Hosting Set-up
Canceled out of date hosting plan and haggled a discount for a new plan.  Set up MX records and transferred FTP files. Created content organization plan and researched color schemes, plugins, competitors' sites, etc..
2. Content Editing and Arranging
Edited existing content.  Arranged content according to what would be most appropriate and intuitive to navigate.  I also transcribed testimonials and carefully curated images from a very limited pool.
3. Website Layout Design & Function
Made crucial decisions about not only the aesthetic of the site, but also the functions, CTA buttons, image placement, plugins, widgets, you name it.
4. Launch and SEO
Completed basic SEO: meta descriptions, captions, alt-tags, keywords.  We then launched and moved over the development site to current domain.