A Jack of All Trades 
And a master of many.
What do you need? Name it. Yep, I can do that!
Website Planning, Copywriting, and Basic SEO
Get some guidance on your existing website project!
Get professional advice on concepts, aesthetic design, content organization, branding, media, hosting plans, etc. (or I can do it for you *wink*). 
Engage potential customers with great content! I provide original content: long and short form writing. 
Be easily found online. I can set up basic SEO (keywords, metadata, etc.) or generate ideas for better Google search outcomes.
Web Design & Implementation

Wow clients with a brand new website!
Captivate your clientele with a tailored website that's stylish, functional, and crafted with care. I specialize in WordPress, but also Shopify, Weebly, Wix, and Squarespace! 
Have the advantage of a web designer with an artistic eye. As an artist, I'll create a site for you that's simple but not BORING. 
Let me do the heavy lifting. From registering a domain to launching your site, I got you through the whole process.
Voice Empowerment & Creative Mindfulness

Feel empowered in your voice.
Learn to speak with conviction. These (private or group) workshops will help you to better express yourself, understand yourself, and be authentically YOU!
Stop overthinking so dang much. Leverage singing circles & improv vocal lessons as a tool to get out of you head.
Expand problem solving skills and creative solutions. We'll explore artistic-expression via music, painting, clay sculpting, crafting, etc.. 
Everything is Sliding Fee or Donation-Based
Get what you need at a price you can afford.
Expand personal wellness without breaking the bank. Personal development should be accessible to people regardless of financial standing.  That's why all classes, workshops, and consultations are on a sliding scale – no one turned away for lack of funds. 
Enrich your personal/business development without emptying pockets. All and any web work is on a sliding-fee basis. Particularly for artists and creatives, non-profits, or any other worthy cause!

Why "Mother Soil"?
I was on my aunt's farm and we were transplanting strawberries. Gently loosening the roots, she said to me, "but keep some of the mother soil [the original soil which hugs the roots] so that it's not shocked in transition."  I thought about change – what it means to grow.  We're often eager to press re-do on ourselves; to shame what we wish was different. And while evolution is crucial, we want to keep some of ourselves in the process; to learn what serves us and what doesn't, and to be gentle with ourselves along the way. It's a step toward personal enrichment.

That's what "Mother Soil" represents to me: providing you with great services that keep you and your core essence in mind.  From building a website that accurately represents your roots and mission, to facilitating a tailored-to-your-needs yoga session, I got you. 
🌱Clare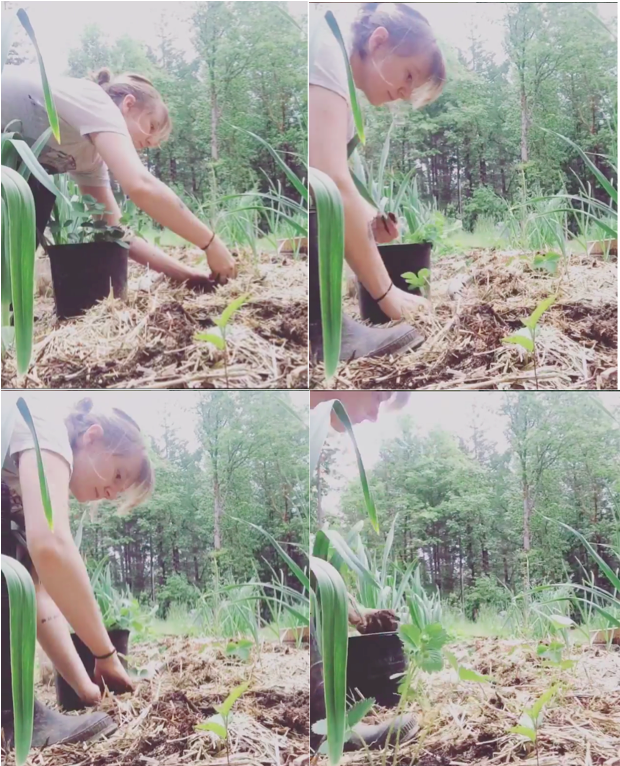 Get in Touch
Don't be a stranger, I'm happy to answer any questions!